Rotary Cleaning Sieve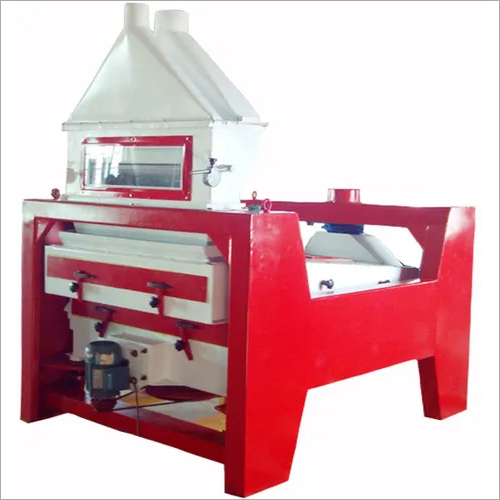 Rotary Cleaning Sieve
Product Description
Rotary Cleaning Sieve employs high quality sieves for removing impurities from paddy which includes soil, weeds, & straw before hulling. It works by rotating sieves in a circular motion which results in separation of all light & heavy foreign matter. This machine is equipped with a superior quality motor having VFD for easy speed adjustment. Sieves in Rotary Cleaning Sieve mounting in an airtight chamber and is provided with outlets for collecting dust & chaff.
Features:
Stable sieve movement
Rugged construction
Hassle-free maintenance

Rotary Cleaning Sieve
Description
Sieve assembly suspended on wire ropes has a rotary motion with a uniquely designed eccentric housing results in three distinct tracks of the grains-left to right swaying at inlet of sieves, to and fro in the middle and rotaet at the outlet ensures proper classification of impurities: proper classification of impurities: airtight sieve with dust and chaff collecting outlet at feet and discharge ends gives proper aspiration.
| | | | | |
| --- | --- | --- | --- | --- |
| Mdl. | cy. T.P.H | Pw. H.P | Wt kg | Dim L.B.H.m |
| RCS 6 | 6 | 1 | 670 | 2.2 x 1.4 1.45 |
| RCS 8 | 8 | 1 | 730 | 2.2 x 1.7 x 1.5 |
| RCS 10 | 10 | 1.5 | 950 | 2.2 x 2.0 x 1.5 |